Before World War II, Poland's three million Jews represented one of the world's largest and most diverse and influential Jewish communities with Hasidim, secular intellectuals, Yiddish writers, Zionists, and socialists. Today, on the site of the Warsaw Ghetto sits a world-class museum devoted to the Jewish history that flourished in the country for a thousand years before the war. Jewish festivals attract crowds from across the globe. Multiple universities have even opened Judaic studies departments where graduate students have produced impressive publications documenting an astonishingly rich history. Jewish culture is being rediscovered, revitalized, and rebuilt in Poland. 
Beginning in Warsaw, we'll take a guided tour of the Museum of the History of Polish Jews. We will visit remembrance memorial sites across the city, including the monument to the Warsaw Ghetto uprising, the memorial of Mila 18, and the Umschlagplatz where Jews were deported to Auschwitz and Treblinka.
We will travel to Lodz to learn about the prosperous Jewish textile industry and the role Jewish residents played in this thriving industrial city. In Wrocław, we'll take a walking tour, enjoy a university visit, and see a revitalized Jewish cemetery filled with artwork. From there, we will travel to historically rich Kraków, once home to a flourishing Jewish presence. We'll explore the district of Kazimierz with its many surviving synagogues, a prewar Jewish cemetery, and the largest medieval market square in Europe. There will even be a moving tour of the Auschwitz-Birkenau State Museum and the newly expanded Auschwitz Jewish Center.
Jewish Heritage Travel guest scholars will provide lectures and on-site commentary to help reveal this land that is so pivotal to Jewish history — and to help us honor the tragedies that took place here and appreciate the vibrant Jewish life that existed in Poland throughout the centuries.
11 nights of deluxe accommodations in Warsaw, Wrocław, and Kraków 
Presentations and discussions with Jewish Heritage Travel guide and scholar

Tomasz Cebulski

 

A guided tour of the Museum of the History of Polish Jews
A walking tour of the district of Kazimierz with its many surviving synagogues, a prewar Jewish cemetery, and the largest medieval market square in Europe
A visit to the Auschwitz-Birkenau State Museum and the newly expanded Auschwitz Jewish Center
Friday, September 13 | Warsaw
Evening: There will be an orientation for guests to meet and get to know one another and a presentation by our guide, Jewish Heritage Travel scholar Tomasz Cebulski, to help prepare us for all we will experience during our time together, followed by a welcoming Shabbat dinner at the hotel.
Meals Included: Dinner
Accommodations: Bristol Hotel
Saturday, September 14 | Warsaw
Morning: Free time or option to attend services at the Nożyk Synagogue (built in 1898, and Poland's only existing synagogue since then, an easy walk from the hotel), followed by a walking tour of Warsaw that will include the Old Town, Market Square, and the Barbican (surviving remnant of Old Town's defensive structure). Break for some time on our own in the Old Market Square, an area filled with street vendors, cafés, shops, galleries, and some of Warsaw's top restaurants, all within easy walking distance.
Meals Included: Breakfast
Accommodations: Bristol Hotel
Sunday, September 15 | Warsaw
Morning: We will begin today at the National Museum of Warsaw and enjoy a private guided tour highlighting the "Polish–Jewish Exchange" through works of art from the 19th and 20th centuries. Our tour will focus on Jewish themes in Polish art, including contributions of Jewish collectors and patrons. Especially prominent on this tour are works of artists Maurycy Gottlieb, Moïse Kisling, Eugeniusz Zak, and Henryk Berlewi.
Afternoon: After breaking for lunch, we will visit the Warsaw Jewish cemetery, the largest Jewish cemetery in the world. Many Jewish luminaries were buried here over the years, and the cemetery comprises more than 200,000 marked graves and the mass grave of victims of the Warsaw Ghetto.
Evening: We'll enjoy a presentation by our scholar at the hotel.
Meals Included: Breakfast
Accommodations: Bristol Hotel
Monday, September 16 | Warsaw
Depart our hotel for Umschlagplatz (where the Jews were gathered for deportation to Treblinka) and proceed on foot for Mila 18 (site of Jewish fighting organization in the Ghetto uprising). We'll continue our walk to the impressive Polin Museum of the History of Polish Jews. At the museum, we will have a private guided tour, with ample time to have lunch and browse the gift shop. (Please note: For those who want to spend more time at the museum and explore exhibits of personal interest on their own, taxis are available.)
Evening: The group will gather for another presentation this evening.
Meals Included: Breakfast
Accommodations: Bristol Hotel
Tuesday, September 17 | Lodz | Wrocław
We will depart Warsaw for Lodz, known as the Manchester of Poland, where Jews were an integral part of the textile industry in the early 20th century. In Lodz, Jewish families owned 175 factories, including the I. K. Poznański factory, one of the largest textile plants in Europe. Upon arrival, we will stop for a visit to the Radegast train station historical site (used extensively to serve as the Umschlagplatz for deportation of Jews to the extermination camps) and the Lodz Jewish cemetery — once the largest Jewish cemetery in Poland. 
Late this afternoon, we will depart Lodz for Wrocław (formerly known as the German city of Breslau). On arrival, we will settle in and enjoy dinner (included) at our hotel.
Meals Included: Breakfast, Dinner
Accommodations: Hotel Monopol
Wednesday, September 18 | Wrocław
In Wrocław, we will visit its impressive Jewish cemetery, which reopened in 1991 after many years of neglect. The beauty and diversity of styles and symbols on display here are unmatched — so much so that it is now known as the Museum of Jewish Cemetery Art, in tribute to the craftsmanship of its sepulchral art. Many noteworthy figures are buried here, including renowned biologist Ferdinand Cohn, historian Heinrich Graetz (author of the first complete history of the Jews), Clara Immerwahl (first female PhD student at the University of Breslau), Ferdinand Lassalle (founder and leader of the first labor party in Germany), and the parents of Edith Stein, also known as Saint Teresa Benedicta of the Cross, a highly respected German philosopher. Born and raised in an Orthodox Jewish environment, Stein converted to Catholicism and was ultimately canonized as a saint by the Catholic church, even though she was, ironically, deported to Auschwitz and murdered there because of her Jewish heritage.
Following a break for lunch in the Old Market Square, we will enjoy a walking tour of Old Town, including a visit to the University of Wrocław, and enjoy a special tour and presentation by Professor Marcin Wodziński. We will also see the White Stork Synagogue before returning to our hotel for an evening of leisure.
Meals Included: Breakfast
Accommodations: Hotel Monopol
Thursday, September 19 | Kraków
This morning, we will depart for Kraków. En route, we will visit Katowice for a private guided tour of the Silesian Museum (one of the largest in Poland), which contains unusual works of Polish art, including some remarkable portraits by Stanisław Wyspiański. 
Upon arrival in Kraków, we will have time to rest and relax before a late-afternoon walking tour of Old Town and the Rynek — Kraków's main square, a UNESCO World Heritage Site dating back to the 13th century and the largest square of its kind in Europe.
Meals Included: Breakfast
Accommodations: Sheraton Grand
Friday, September 20 | Kraków
We'll tour the Kazimierz District and visit its important Jewish sites. In this historic Jewish quarter, we'll see the Alte Schul; the Remuh, Isaac, High, and Tempel Synagogues; the former Jewish streets and marketplace; and the old Jewish cemetery.
We'll visit the former Ghetto area to see the new memorial on Deportation Square and the remnants of the Ghetto wall from 1941. Our last stop of the day will be the Galicia Museum, which documents remnants of the Galitzianer heritage in Poland and Ukraine today.
Evening: We'll enjoy a Shabbat dinner at the hotel.
Meals Included: Breakfast, Dinner
Accommodations: Sheraton Grand
Saturday, September 21 | Kraków
Morning free. In the afternoon, we'll tour the Wawel Castle (seat of the Polish monarchs until 1596), including Wawel Cathedral and Dragon's Cave, within walking distance of our hotel.
Evening: We'll return to our hotel for another informative presentation by our guide, Tomasz Cebulski.
Meals Included: Breakfast
Accommodations: Sheraton Grand
Sunday, September 22 | Kraków
We will spend the day visiting the Auschwitz Jewish Center for a tour and a light lunch (included), followed by a guided tour of Auschwitz itself. The Auschwitz Jewish Center (AJC) in Oświęcim, operated by the Museum of Jewish Heritage, is located two miles from the Auschwitz-Birkenau death camps. The only Jewish presence in the vicinity of Auschwitz, the center opened its doors in 2000 so that people from around the world could gather to learn, pray, and remember the victims of the Holocaust. There will be an evening discussion where we will process our experience at Auschwitz together.
Meals Included: Breakfast, Lunch
Accommodations: Sheraton Grand
Monday, September 23 | Kraków
Our day will begin with a drive out of the city to the 13th-century Wieliczka Salt Mine, a UNESCO World Heritage Site. Lying on nine levels, this was the only mine in the world that continuously produced table salt since the Middle Ages (until it finally closed in 2007).
Afternoon: Free for exploring sites of interest on our own and/or last-minute shopping. Those interested can also visit Schindler's factory. (Transportation will be provided.) Gather for a farewell dinner at the hotel.
Meals Included: Breakfast, Dinner
Accommodations: Sheraton Grand
Tuesday, September 24
Depart for home.and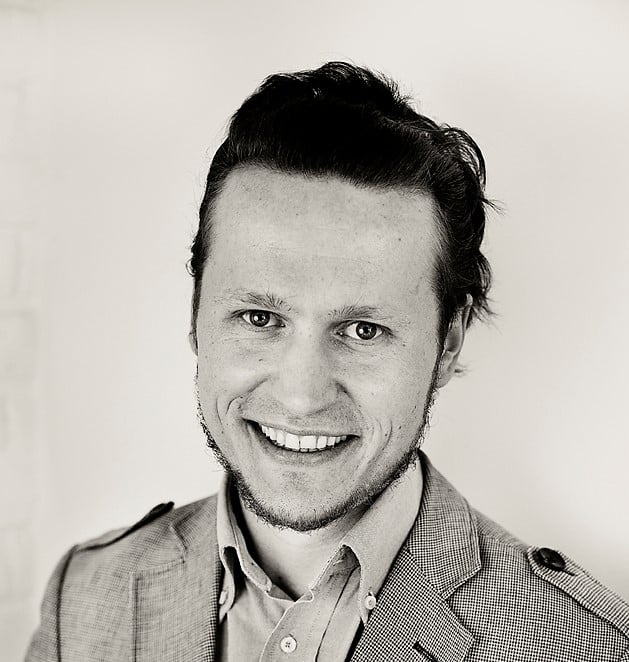 Tomasz Cebulski, PhD, born in Kraków, graduated with his first master's degree in International Relations from Jagiellonian University with a thesis on "Polish-Israeli Relations after 1989." He received his second master's degree in Middle and Far East studies with a thesis on "The Role of Holocaust Memory in Shaping Israeli Identity." In October 2014, Tomasz received his PhD with his dissertation on "Political and International Aspects of the Functioning of the Auschwitz-Birkenau State Museum in the years 1980-2010."
Tomasz is an experienced genealogist and licensed tour leader in Poland and Central Europe. He received a state guiding certificate for the Auschwitz-Birkenau Museum and for Kraków and Galicia, including the Second World War Museum at Schindler's Factory. In 2014, he entered into a partnership with the POLIN Museum of the History of Polish Jews in Warsaw. He directs POLIN TRAVEL, a Jewish genealogy and tour company he founded in the late 1990s.
Tomasz is the author of multiple articles on the history of Polish Jews, genealogy, and the politics of memory. He writes a regular column in the blog section of Times of Israel. He is active on social media, promoting historical and political analysis content on both his YouTube and Facebook channels.
Tomasz is the author of Auschwitz after Auschwitz: History, Memory, Politics, published in 2016. The book debates the dynamic of construction of Holocaust memory and provides insight into the Auschwitz Museum by analyzing the politics of commemoration and conflict resolution during the last three decades.
In 2020, Tomasz established a new visual project, Sky Heritage Pictures,  to present historical sites from a drone vantage point. These films are used by museums, educational institutions, and for family genealogies. Some of these productions are available on the Sky Heritage Pictures YouTube channel. He also established the Teen Flying University to promote history education among Polish youth by exposing students to local sites of memory and involving them in maintaining these sites.
Marcin Wodziński is a professor of Jewish history and literature and head of the Department of Jewish Studies at the University of Wrocław. His academic interests range from the social history of Jews in the 19th century to the history of Jews in Silesia and Jewish material culture, especially the history of Hasidism and Haskalah. His publications include more than 100 articles in Polish, English, Hebrew, French, and Czech, nine books authored and one coauthored, and six volumes coedited.
His publications include: Hebrew Inscriptions in Silesia from the 13th to 18th Centuries (1996); Bibliography on the History of Silesian Jewry II (2004); Haskalah and Hasidism in the Kingdom of Poland (2005); The Polish Kingdom Authority Against Hasidism (2008); Hasidism and Politics (2013). Wodziński is the editor of the Makor Academic Series / Sources of Austeria Publishing, Bibliotheca Judaica Series at the University of Wrocław Press, editor-in-chief of "Studia Judaica."
Maciek Zabierowski is head of Learning at the Auschwitz Jewish Center, a role he has held since 2006. He designs and runs workshops on Jewish history in Poland, the Holocaust, and human rights for Polish and European students of all ages and Polish law-enforcement officers. Zabierowski received a master's degree in history in 2006 from the Jagellonian University. In 2012, he was featured as a scholar for Facing History and Ourselves' Holocaust and Human Behavior international seminar. He is also a licensed tour guide in Kraków, specializing in Jewish walking tours.
WARSAW: HOTEL BRISTOL
Situated on the famous Royal Route, in the heart of Warsaw, for over 100 years the 5-star Hotel Bristol has served as Warsaw's most distinguished destination. With a majestic neo-Renaissance façade, romantic interiors, and Art Deco elegance, the Bristol is just steps away from Nowy Swiat—the most fashionable street in Warsaw. Recently renovated, the Bristol combines incomparable beauty and luxury with a prestigious blend of history and culture. The exquisite guest rooms reflect an engaging mix of comfort, discreet elegance, and state-of-the-art technology.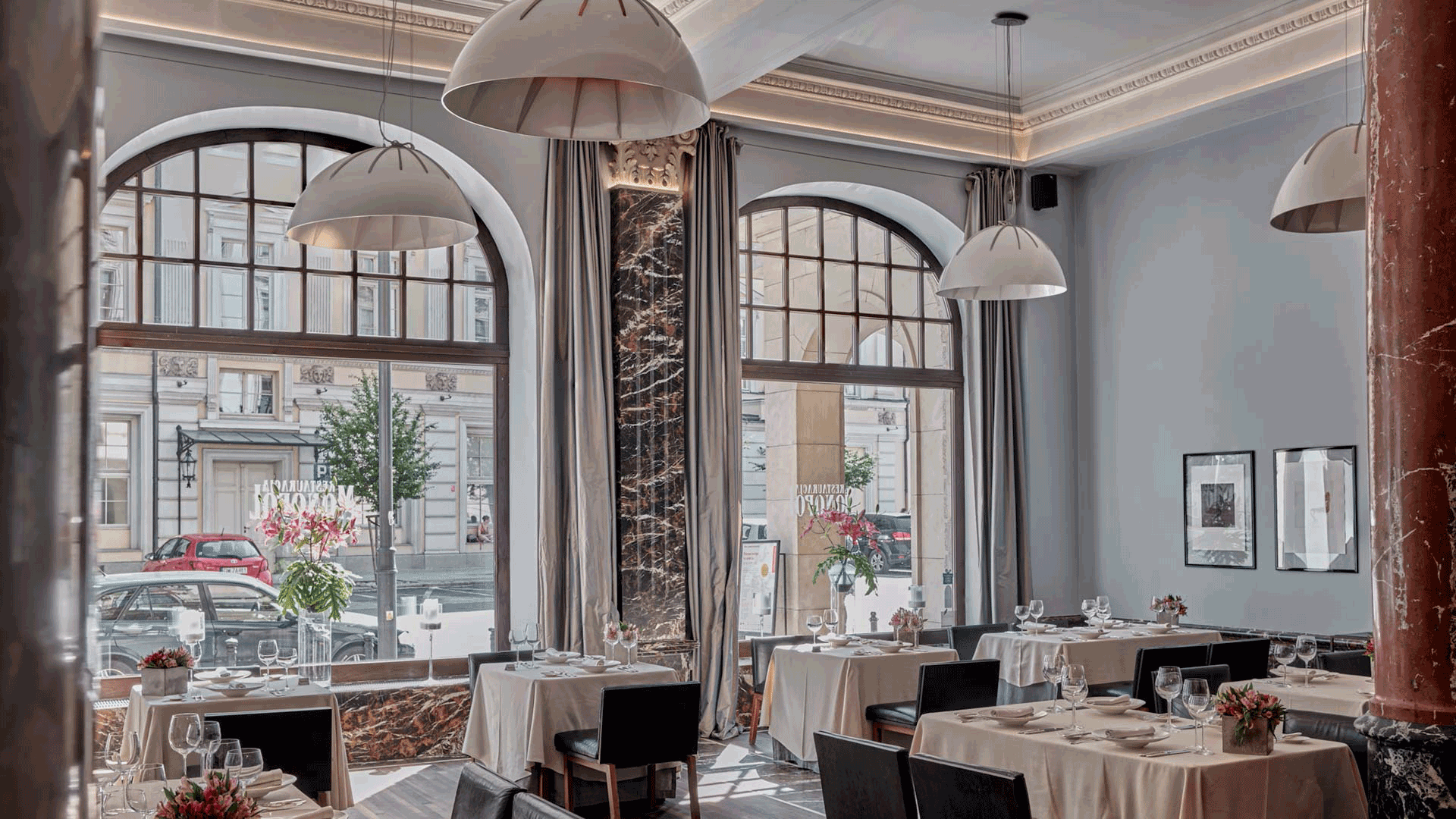 WROCLAW: MONOPOL WROCLAW HOTEL
Near the city's Opera House and just a short walk from the Market Square sits this grand 19th-century hotel — beautifully restored in 2009. Today, its neo-baroque façade, high ceilings, and large bow windows are accompanied by modern interior designs and 21st-century luxuries. The five-star facilities include two restaurants and a lavish basement spa complete with a swimming pool, gym, hot tub, sauna, steam, and a salt cave with walls of salt from the Dead Sea.
KRAKOW: SHERATON HOTEL
The 5-star Sheraton Grand Kraków is ideally located on the bank of the Wisla River, within walking distance of the historic Wawel Castle, "Old Town," and the famous Kazimierz district. This hotel has three restaurants, including the Roof Top Terrace, with views over Wawel Castle and the Wisla River. Spa services, a fitness center, and a sauna are also on-site, as well as an indoor pool. Considered Kraków's finest hotel, the Sheraton has beautifully restored all its rooms with a residential ambiance.
Program cost:  $6,950* includes:
11 nights' accommodations at deluxe hotels

Full breakfast daily; one lunch; four dinners

All group transportation via deluxe air-conditioned coach
*Per-person, double occupancy; single supplement ($1,600) and gratuities ($165) additional
Secure your place
Book Now: use the link below to reach our easy online booking form.
By phone: 845-256-0197 Monday–Friday, 10am–4pm EST.
Payment Reserve your space with a nonrefundable deposit of $1,000 per person. Final balance is due 120 days prior to departure.
Membership Participation on these tours is a benefit for active members of our museum partners. During the registration process, you will be asked about your membership status with your affiliated museum. If you are not a current member, you will have a chance to activate your membership after you have registered.
Participation Tour sizes are limited to 28 participants unless otherwise noted. Trips entail considerable walking including over uneven terrain. Participants need to be in good health, be able to keep up with the group, be able to experience group and cultural differences with grace, and be fully vaccinated against COVID-19. Please let us know if you have any physical conditions that may require special attention while on tour.
Cancellations All cancellations must be received by Jewish Heritage Travel in writing. Cancellations received 120 days or more prior to departure: full refund less nonrefundable deposits, per person; 119–90 days prior to departure: 50% refund per person after nonrefundable deposits. 89–0 days before departure: no refund.
Trip Cancellation Insurance Jewish Heritage Travel strongly urges all participants to purchase travel insurance for coverage of losses necessitated by having to cancel due to illness or accident. For your convenience, we are providing a link to Allianz Global Assistance, which many past participants have used. Please use code ACCAM/Agency ID# F026815 or feel free to use your own insurance agent. When purchasing insurance, please consider the plans carefully to familiarize yourself with what is covered. In this context, do take note that most insurance companies generally will waive exclusion for preexisting conditions only if your application is received by them within 14 days from the date of your program registration. If you have a preexisting medical condition and are interested in taking trip insurance, you should do so either with Allianz or through your own insurance agent within 14 days of registration.
Changes All rights are reserved by Jewish Heritage Travel to make scholar substitutions and/or to modify the itinerary (including hotels) as needed. Every reasonable effort will be made to operate the program as planned; however, should unforeseen world events and conditions require the itinerary to be altered, Jewish Heritage Travel reserves the right to do so for the safety and best interest of the group. Any extra expenses incurred in this situation are the responsibility of the participant.
Disclaimer of Responsibility By registering for this program, participant specifically waives any and all claims of action against the Museum of Jewish Heritage and the Jewish Heritage Travel office and their respective staffs for damages, loss, injury, accident, or death incurred by any person in connection with this tour. The Museum of Jewish Heritage and the Jewish Heritage Travel office and their respective staffs assume no responsibility or liability in connection with the service of any train, vessel, carriage, aircraft, or other conveyance that may be used wholly or in part in the performance of their duty to the passengers. Neither will the Museum of Jewish Heritage or the Jewish Heritage Travel office or their staffs be responsible for any injury, death, loss, accident, delay, or irregularity through neglect or default of any company or person engaged in carrying out the purposes for which tickets, vouchers, or coupons are issued. No responsibility is accepted for losses or expenses due to sickness, viruses, weather, strikes, wars, and other causes. In the event it becomes necessary or advisable for any reason whatsoever to alter the itinerary or arrangements, including hotels or scholars, such alterations may be made without penalty. All rights reserved to require any participant to withdraw from the tour at his/her own expense when such an action is determined by the tour staff to be in the best interest of the participant's health and safety and that of the group in general. Prices subject to change. Cost in effect at time of registration will be honored.