The Jewish history of La República de Cuba goes back centuries — to the island's first European settler, the converso Luis de Torres (born Yosef ben Levy Ha-Ivri) — and though largely unknown, the legacy of Cuban Jews can still be discovered at Havana's El Patronato, Centro Hebreo Sefaradi, and sites throughout this small nation. Jewish communal life here truly began with American Jews arriving after Cuba's independence in 1902, followed by Sephardic Jews after the fall of the Ottoman Empire and waves of Europeans escaping antisemitism in the 1920s, 1930s, and 1940s. They all found new lives in this Caribbean gem surrounded by white sand beaches and clear blue waters. By the 1950s, the country held about 24,000 Jewish souls, but a majority of the population emigrated after Castro's revolution in 1959. Today, there are around a thousand Jews, mainly in the capital city of Havana, but this tight-knit, vibrant community is eager to share its culture.
Together, we'll celebrate Cuban Jewish life with walking tours of Old Havana, guided visits to Cuba's remaining synagogues, and a trip to the Jewish cemetery in Guanabacoa. We'll meet local Jewish leaders and residents and share a special Shabbat dinner. We'll have talks with esteemed local scholars — including a special presentation on "The Jews of Cuba" — and an in-depth discussion on US/Cuban relations with a former diplomat. We'll also experience the magic and rhythms of present-day Cuban life and neighborhoods. Guests will enjoy a special Habana Compás Dance company rehearsal, see the Muraleando Community Art Project, and receive guided visits to the National Museum of Fine Arts and an acclaimed Cuban artist's studio. Join Jewish Heritage Travel for a rare opportunity to uncover the Jewish history of a tropical island paradise.
6 nights of deluxe accommodations

at 

Grand Aston Havana
Round trip air: Miami-Havana-Miami on American Airlines
Visits to El Patronato (Temple Beth Shalom), Centro Hebreo Sefaradi (the Sephardic Hebrew Center), the Muraleando Community Art Project, Revolution Square, the National Museum of Fine Arts, and more
Walking tours of Old Havana, including Plaza de Armas, Plaza de San Francisco, Plaza Vieja, and Plaza de la Catedral
Special presentations by Dr. Maritza Corrales, former diplomat Camilo Lopez Arigo-Garcia, and Dr. Marta Nunez Sarmiento
Attend a special rehearsal of the Habana Compás Dance company and meet acclaimed Cuban artist José Rodríguez Fuster at his studio home
Thursday, February 15 | Miami and Havana, Cuba
We'll catch our early morning flight to Havana. After arriving in Cuba, we'll ride to the hotel and pass through some traditional neighborhoods before stopping for lunch at a paladar, a small, family-run restaurant — the best way to experience truly authentic Cuban cuisine. We'll check in to the elegant, modern Aston Hotel in the heart of the Malecón, the city's world-famous promenade on the iconic Havana Bay.
In the evening, guests will enjoy "The Jews of Cuba," a presentation by Cuban historian Dr. Maritza Corrales, author of The Chosen Island, whose life's work has been a study of the history of the Chosen people in Cuba. Afterward, we'll depart for dinner at another paladar (converted from a traditional Cuban home) for more "home-cooked" cuisine.
Meals Included: Lunch, Dinner
Accommodations: Grand Aston la Habana
Friday, February 16 | Havana
After a breakfast buffet at the hotel, we'll meet with former diplomat Camilo Garcia Lopez Trigo, a professor at the University of Havana's School for International Relations, for a discussion on the United States and Cuba's ever-changing relationship. 
Later, we'll depart for Temple Beth Shalom, the heart of Havana's Jewish community known as El Patronato. The synagogue in the Vedado district was once the center of Jewish life in Cuba. Designed by famed Cuban architect Aquiles Capablanc, it was built to symbolize prosperity and security for a community that then exceeded 15,000. Today, it contains a library, a nursery, and a main community center that holds educational activities to draw young people back to the community. We will meet with some of El Patronato's leaders to find out more about present-day Jewish life on the island.
We'll break for lunch on our own in La Habana Vieja (Old Havana), a neighborhood with a bustling food culture and many choices for authentic Cuban fare. (One popular option: the paella at Los Nardos on Paseo del Prado, a tree-lined street dating back to 1772.) We'll reconvene for a walking tour of the Jewish Quarter and two squares of the Old City: Plaza de Armas and Plaza de San Francisco de Asís. Plaza De Armas, the oldest of the city's four famous squares, was originally laid out in the 1520s and much of the remaining architecture dates back to the 1700s. Sights will include the 18th-century Palacio de los Capitanes Generales, the 19th-century Greek-style Neoclassical El Templete, and the marble statue of Carlos Manuel de Céspedes, Cuba's first president and the revolutionary hero instrumental to the island's independence. Named after the nearby Franciscan Convento de San Francisco de Asís, Plaza de San Francisco de Asís was built between 1575 and 1591. We'll stroll its famously uneven cobblestones to view the plaza's white marble fountain, Fuente de los Leones, carved by Italian sculptor Giuseppe Gaggini in 1836, and the much newer modernist bronze sculpture La Conversación. While touring both squares, we'll learn about the families that forged the Jewish community of Cuba, find out more about the island's present-day Jewish community, and, hopefully, interact with some everyday Cubans to learn about daily life here.
In the evening, we'll return to Temple Beth Shalom for Friday night services, followed by dinner together at the Grand Aston La Habana.
Meals Included: Breakfast, Dinner
Accommodations: Grand Aston la Habana
Saturday, February 17 | Havana
After breakfast at the hotel, we'll meet with Marta Nunez Sarmieto, retired professor, sociologist, and researcher at the University of Havana's Center for Studies of International Migrations (CEMI). Dr. Sarmieto will tell us about some of her work involving gender, employment, and media in Cuban society.
The rest of the day is reserved for rest and leisure. Guests may also explore neighborhoods in Havana on their own. Bus transportation will be available to take people to the Old City and the craft market. This is also an opportunity to check out Havana's many classic American cars. (Because of the US embargo and Castro's ban on the importation of American automobiles, many of the Chevrolets, Fords, Pontiacs, Buicks, Dodges, Plymouths, and Studebakers imported during the first half of the 20th century have been maintained, restored, and rejiggered and still cruise around the island to this day.)
Meals Included: Breakfast
Accommodations: Grand Aston la Habana
Sunday, February 18 | Havana
We'll begin the day at the Museum of Fine Arts (Museo Nacional de Bellas Artes de La Habana), specifically focusing on the Palacio de Bellas Artes, designed by architect Rodriguez Picharco, opened in 1954, and dedicated to Cuban work. A private curator will give us a tour covering the many facets of Cuban art, including art by Guillermo Collazo and Raul Martinez, the "Andy Warhol of Cuba." (Keep an eye out for the sculpture by noted Cuban modernist Rita Lonja outside the main entrance.)
In the afternoon, we'll visit a typical Cuban home to hear stories of the place and its residents to glimpse Cuba through the lens of one family's history. Afterward, we'll break for lunch on our own in the Old City. (Those in the mood for American food can try El Café on La Amargura. For a trendy place with a bar atmosphere lauded by the New York Times, go to 305 O'Reilly. For a restaurant with traditional Cuban fare and the strong possibility of live musicians, head to Mas Havana.)
Later, we'll tour the other two squares of Old Havana: Plaza Vieja and Plaza de la Catedral. Plaza Vieja (New Square), once the site of executions, processions, bullfights, and fiestas, was laid out in 1559. It remains the most architecturally eclectic with baroque-style mansions, arches, ornate stained-glass windows, and Gaudí-inspired art nouveau. At Plaza de la Catedral, most of the buildings and palaces surrounding San Cristóbal de La Habana Cathedral date back to the 18th century, including Palacio de los Marqueses de Aguas Claras Palace, Conde de Lombillo Palace, Marqués de Arcos Palace, and Condes de Casa Bayona Palace, which currently houses the Colonial Art Museum.
Meals Included: Breakfast
Accommodations: Grand Aston la Habana
Monday, February 18 | Havana
In the morning, we'll head to the Centro Hebreo Sefaradi (the Sephardic Hebrew Center). Founded in 1954, it is the only remaining Sephardic synagogue still functioning in Havana. We will meet with one of the community leaders and speak with other Cuban Sephardim to discover more about Sephardic history and present-day experience. Afterward, we'll walk through a local market and chat with vendors and shoppers for some everyday real-life interactions with locals. We'll break for lunch on our own.
In the afternoon, we'll sit in on a rehearsal of the Habana Compás Dance company. Called the "Cuban equivalent of STOMP," Habana Compás (Havana Beat) combines Spanish folk music with Afro-Cuban rhythms and incorporates a blend of moves from ballet, folklore, contemporary, and flamenco. We'll speak with the dancers after rehearsal to hear about their training and plans.
In the evening, we'll return to Temple Beth Shalom for Friday night services, followed by dinner together at the Grand Aston La Habana.
Meals Included: Breakfast, Dinner
Accommodations: Grand Aston la Habana
Tuesday, February 19 | Havana
After breakfast at our hotel, we'll visit the Jaimanitas home and studio of José Rodríguez Fuster. An award-winning Cuban artist specializing in ceramics, painting, drawing, engraving, and graphic design, Fuster has decorated over 80 houses in his fishing town with ornate murals and domes to suit the personality of his neighbors, making the town of Jaimanitas a unique work of public art. From there, we'll head to the once run-down neighborhood of Lawton to visit the Muraleando Community Art Project, where professional artists have turned the trash into treasures since 2001 with murals, sculptures, and art pieces.
We'll break for lunch on our own before touring the vast Plaza de la Revolución (Revolution Square) with some of the most iconic Cuban images, including the memorial for José Martí, the Cuban poet, philosopher, national hero, and symbol of Cuba's bid for independence from the Spanish Empire in the 19th century. We'll discuss his special relationship with the American Jewish community.
In the evening, the group will share a farewell dinner and closing ceremony.
Meals Included: Breakfast, Dinner
Accommodations: Grand Aston la Habana
Wednesday, February 20 | Havana
After an early breakfast at the hotel, we will depart for the airport and return to Miami.
Meals Included: Breakfast
Miriam Levinson's passion for travel and history was inspired by listening to her father talk about those subjects from her earliest recollections. Since her teens, Miriam has traveled extensively, focusing on Jewish history and culture of different countries. Miriam has presented on Latin American Jewish migration to numerous audiences and organizations throughout the United States. For the past eighteen years, Miriam has designed, organized, and led hundreds of trips to her native land, Cuba. Her knowledge and understanding of Jewish Latin America and, primarily, Cuba add a truly distinctive dimension to her portrayal of these communities. Levinson's unique personal knowledge and experiences of life in Cuba bring a new perspective. She is presently writing a book on her recollections of life in Cuba.
Dr. Maritza Corrales is a Cuban historian who has dedicated her life's work to researching the history of Jews in Cuba. Born in 1948, she is a graduate of the University of Havana (1972) and lives in Havana. She has been a consulting scholar to numerous research and academic institutions in Cuba and has published numerous articles on the history of Cuban Jews. As the author of articles and books, including The Chosen Island, Corrales has lectured at universities in Israel, Spain, Mexico, and Cuba.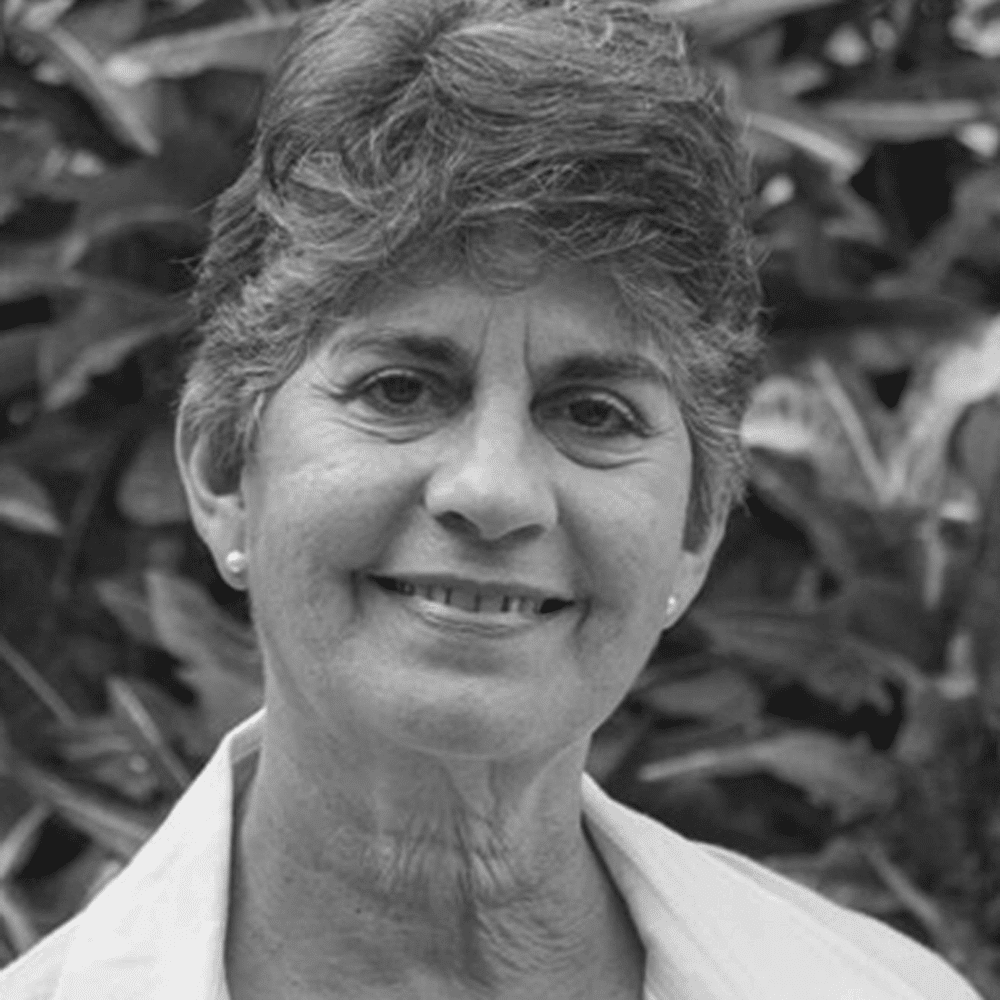 Marta Nunez Sarmiento is a retired professor in the Department of Sociology and a researcher at the Center for Studies of International Migrations (CEMI) at the University of Havana. Her research concentrated on transition projects for Cuba, women and employment in Cuba, gender studies in Cuba, images of women in Cuban mass media, and images of Cuba in Cuban and foreign mass media. At the University of Havana, she taught courses related to methodology and methods of sociological research, gender studies, and contemporary Cuba. She served as a consultant for several agencies of the UN (1988-2003), the Association of Caribbean States (1999), and several NGOs.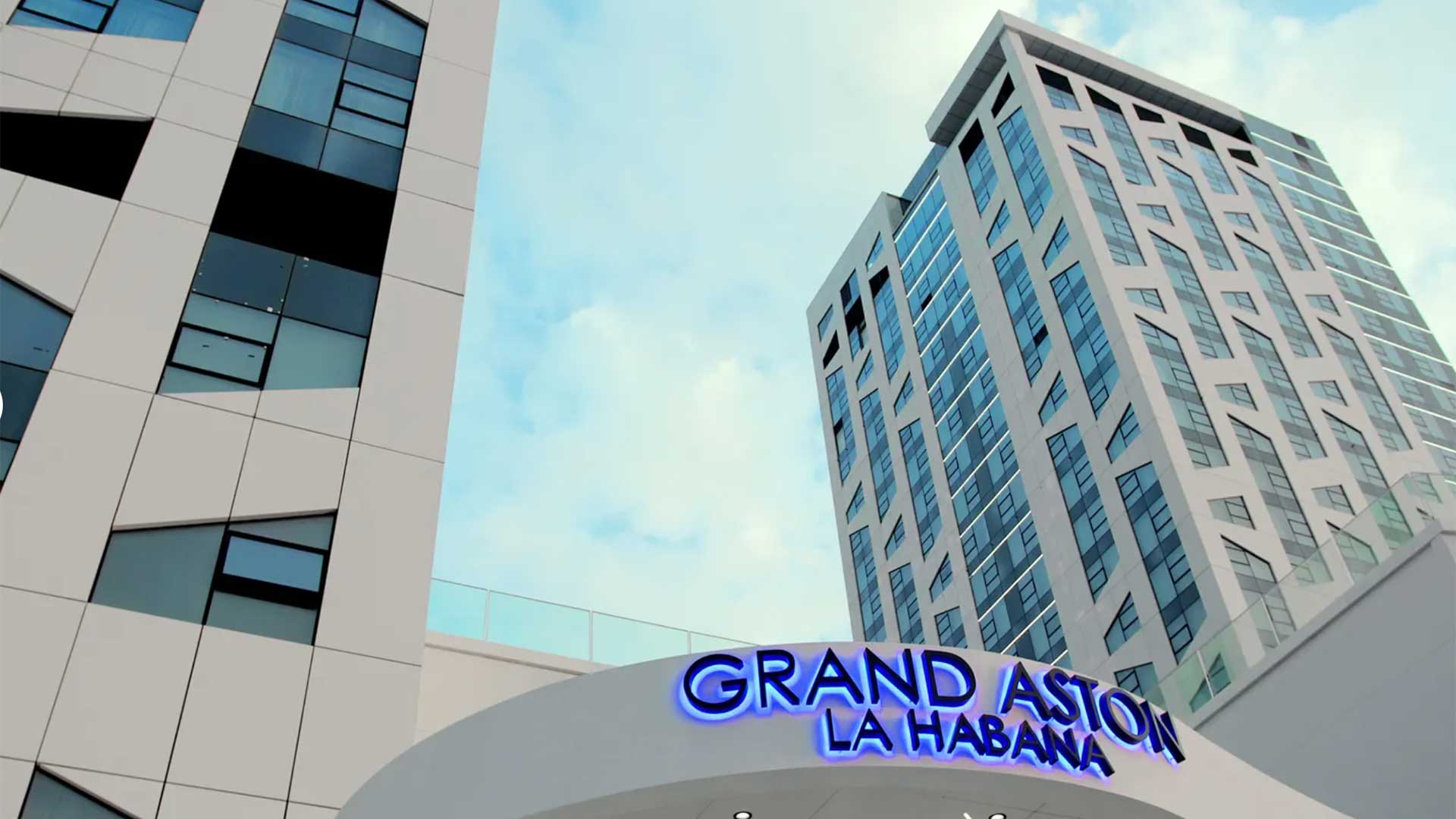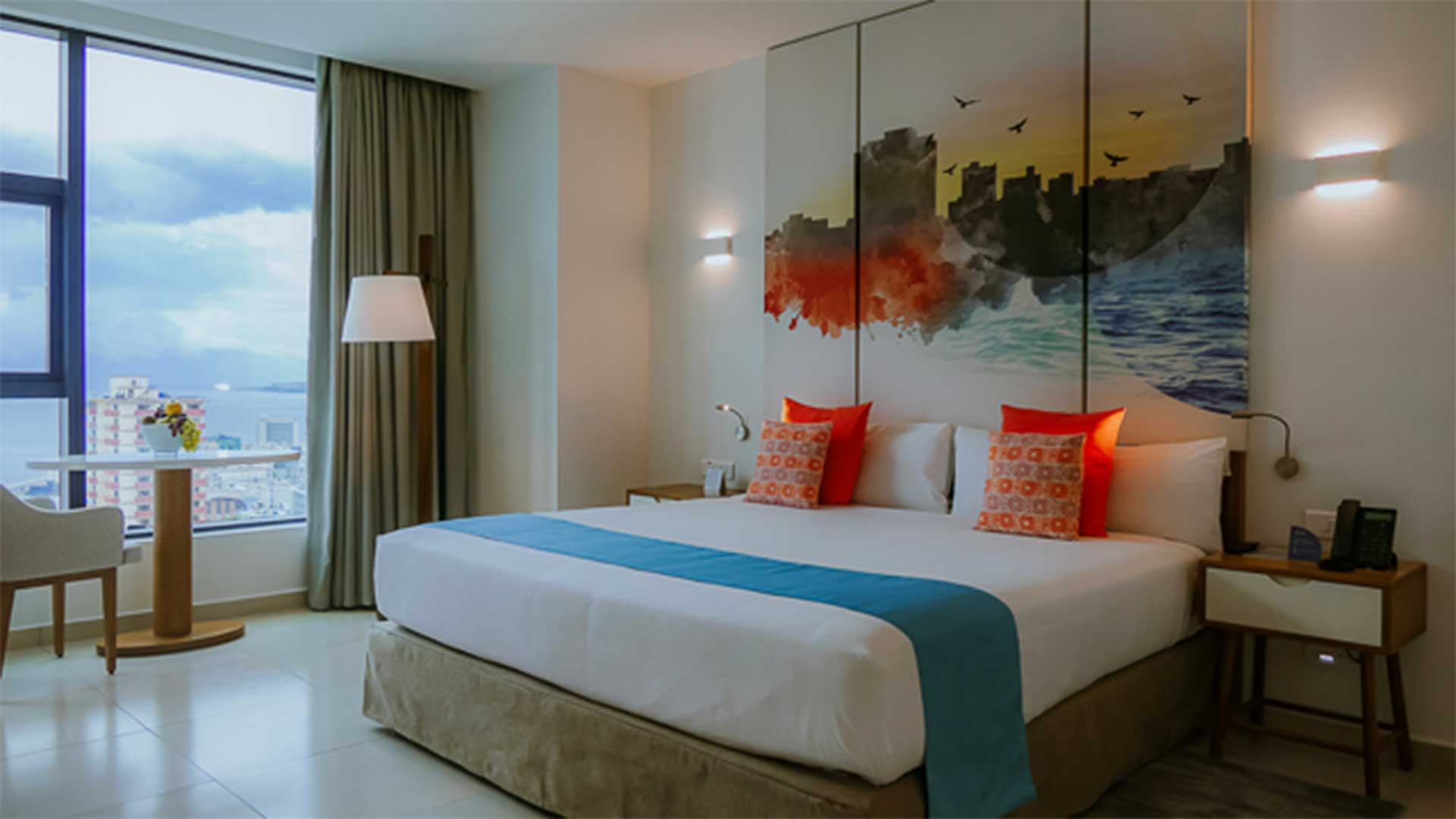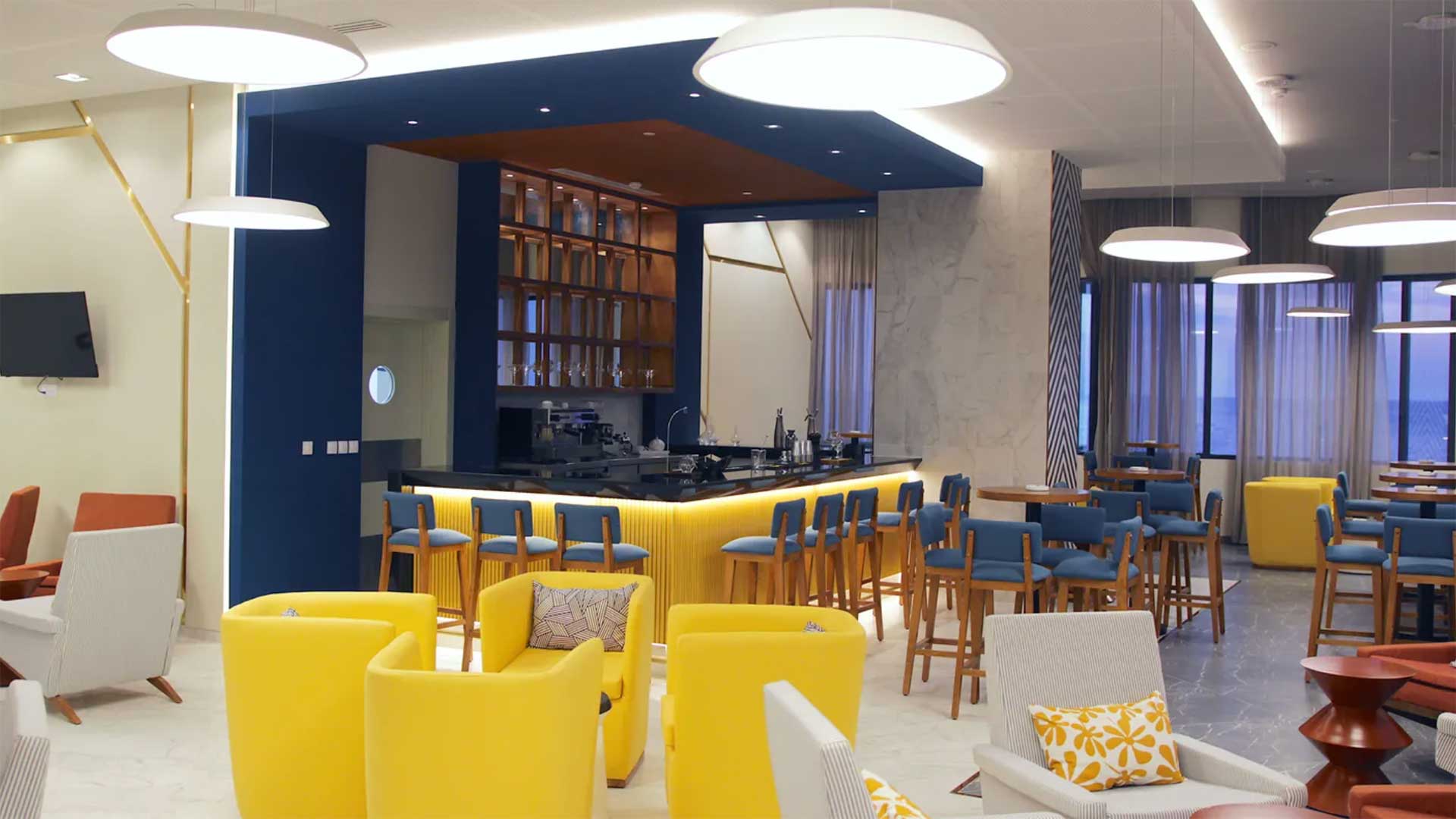 Havana: Grand Aston la Habana
The recently opened Grand Aston la Habana is a modern oasis along the coast with two stunning white highrise towers overlooking the iconic Havana Bay. The hotel interior is designed in the Havana style of the 1930s but updated for modern refinement. Located in the bustling Vedado district, the Grand Aston la Habana offers luxury facilities, including a 24-hour fitness center, a 56-meter-long swimming pool, and a wellness center by Spa Ubud with authentic Balinese massages.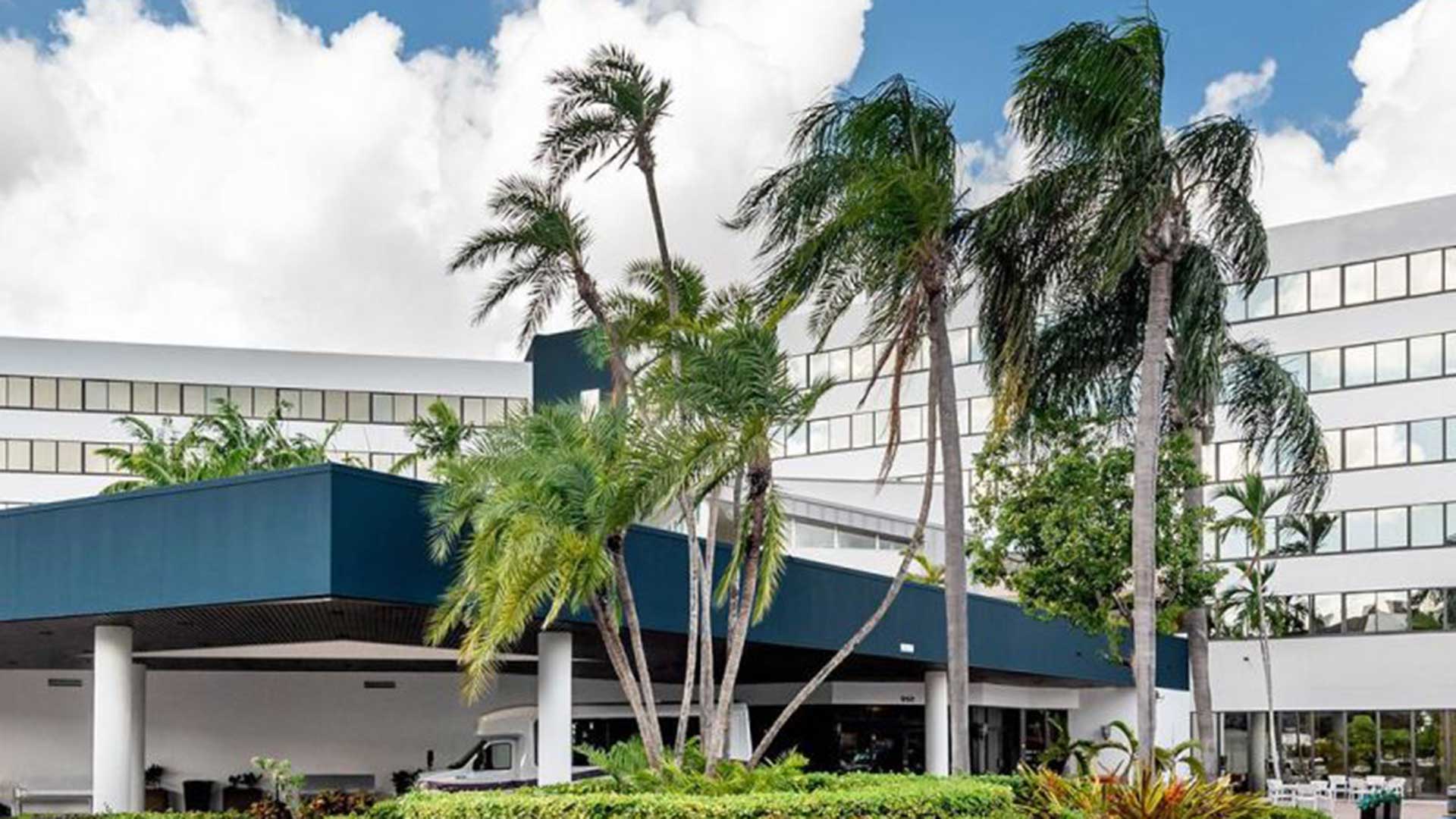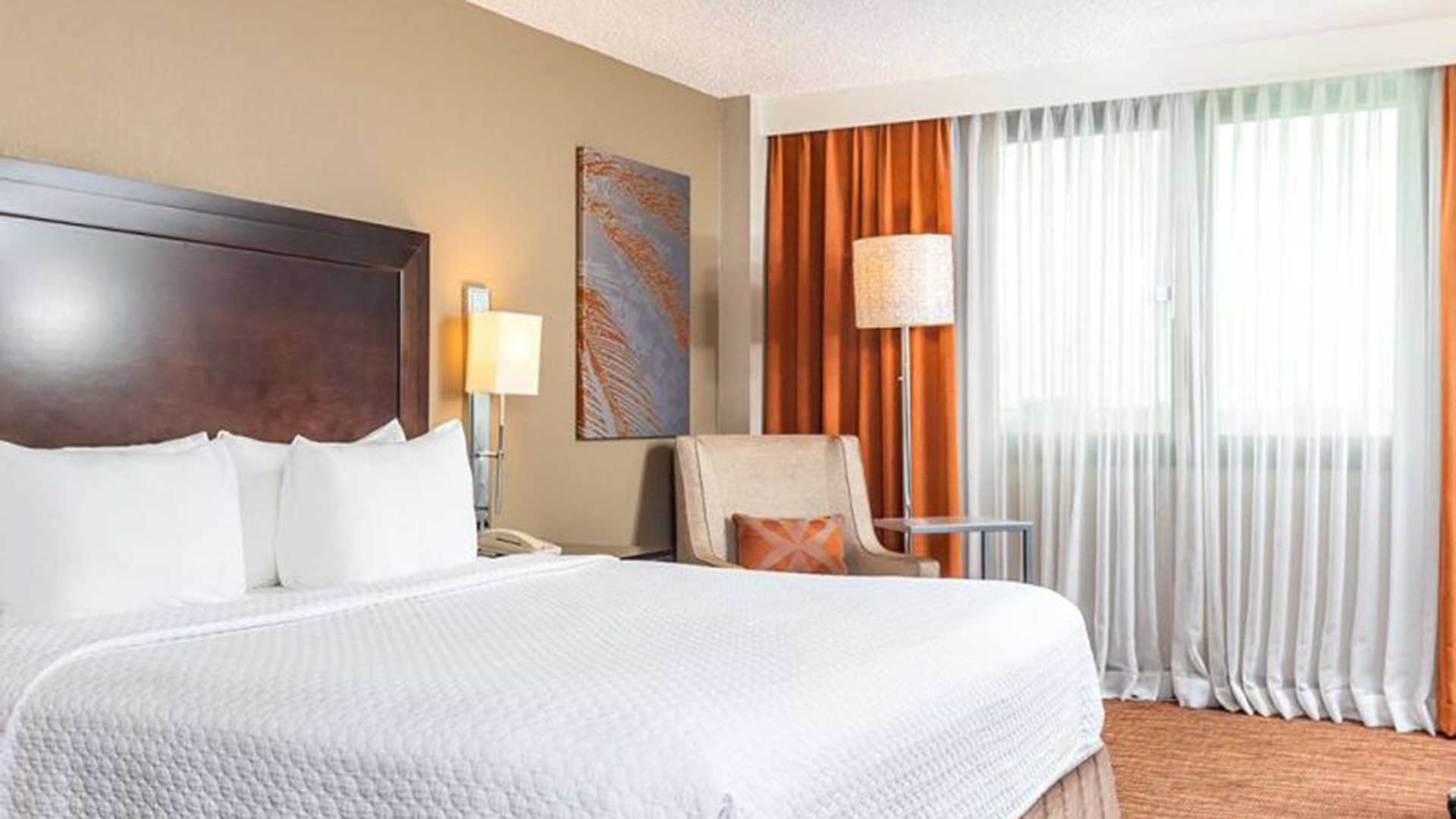 Miami: Sonesta Miami (optional pre-tour add-on)
The Sonesta Miami's spacious grand ballroom, outdoor pool, rooftop fitness center, and two onsite dining options are all just a mile and a half from Miami International Airport, just a few minutes with the hotel's airport shuttle. Fresh from a multi-million dollar renovation, the hotel boasts spacious guestrooms and premier amenities, which, along with its convenient location, make it the perfect choice for international travelers. 
Program Cost: $4,950* includes:
6 nights' accommodations at deluxe Grand Aston Havana
Round trip air: Miami-Havana-Miami on American Airlines
Full breakfast daily; two lunches; four dinners
All group transportation via deluxe air-conditioned coach
All lectures, guided tours, museums and site entrance fees
Visa fees
*Per person, double occupancy; single supplement: $700. Fees not included: gratuities: $165, optional pre-tour airport hotel night: $260
Secure your place
Book Now: use the link below to reach our easy online booking form.
By phone: 845-256-0197 Monday–Friday, 10am–4pm EST.
Payment Reserve your space with a nonrefundable deposit of $1,000 per person. Final balance is due 120 days prior to departure.
Membership Participation on these tours is a benefit for active members of our museum partners. During the registration process, you will be asked about your membership status with your affiliated museum. If you are not a current member, you will have a chance to activate your membership after you have registered.
Participation Tour sizes are limited to 28 participants unless otherwise noted. Trips entail considerable walking including over uneven terrain. Participants need to be in good health, be able to keep up with the group, be able to experience group and cultural differences with grace, and be fully vaccinated against COVID-19. Please let us know if you have any physical conditions that may require special attention while on tour.
Cancellations All cancellations must be received by Jewish Heritage Travel in writing. Cancellations received 120 days or more prior to departure: full refund less nonrefundable deposits, per person; 119–90 days prior to departure: 50% refund per person after nonrefundable deposits. 89–0 days before departure: no refund.
Trip Cancellation Insurance Jewish Heritage Travel strongly urges all participants to purchase travel insurance for coverage of losses necessitated by having to cancel due to illness or accident. For your convenience, we are providing a link to Allianz Global Assistance, which many past participants have used. Please use code ACCAM/Agency ID# F026815 or feel free to use your own insurance agent. When purchasing insurance, please consider the plans carefully to familiarize yourself with what is covered. In this context, do take note that most insurance companies generally will waive exclusion for preexisting conditions only if your application is received by them within 14 days from the date of your program registration. If you have a preexisting medical condition and are interested in taking trip insurance, you should do so either with Allianz or through your own insurance agent within 14 days of registration.
Changes All rights are reserved by Jewish Heritage Travel to make scholar substitutions and/or to modify the itinerary (including hotels) as needed. Every reasonable effort will be made to operate the program as planned; however, should unforeseen world events and conditions require the itinerary to be altered, Jewish Heritage Travel reserves the right to do so for the safety and best interest of the group. Any extra expenses incurred in this situation are the responsibility of the participant.
Disclaimer of Responsibility By registering for this program, participant specifically waives any and all claims of action against the Museum of Jewish Heritage and the Jewish Heritage Travel office and their respective staffs for damages, loss, injury, accident, or death incurred by any person in connection with this tour. The Museum of Jewish Heritage and the Jewish Heritage Travel office and their respective staffs assume no responsibility or liability in connection with the service of any train, vessel, carriage, aircraft, or other conveyance that may be used wholly or in part in the performance of their duty to the passengers. Neither will the Museum of Jewish Heritage or the Jewish Heritage Travel office or their staffs be responsible for any injury, death, loss, accident, delay, or irregularity through neglect or default of any company or person engaged in carrying out the purposes for which tickets, vouchers, or coupons are issued. No responsibility is accepted for losses or expenses due to sickness, viruses, weather, strikes, wars, and other causes. In the event it becomes necessary or advisable for any reason whatsoever to alter the itinerary or arrangements, including hotels or scholars, such alterations may be made without penalty. All rights reserved to require any participant to withdraw from the tour at his/her own expense when such an action is determined by the tour staff to be in the best interest of the participant's health and safety and that of the group in general. Prices subject to change. Cost in effect at time of registration will be honored.